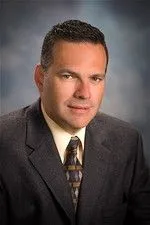 Dr. Del Rio received his dental degree, in the year 1990, from Boston University Goldman School of Graduate Dentistry in Boston, MA.
He performed as a dentist in the Boston area for about two and a half years, then moved to the beautiful island of Puerto Rico where he practiced all aspects of general dentistry for 13 years including: Restorative, Cosmetic, Surgery, Orthodontics (braces) and Endodontics(root canals).
In 1994, he obtained a certificate for advanced studies in orthodontics and has since aquired significant experience in the field.
In 2006, he moved to San Antonio, TX and in 2008 completed the Dental Implant Preceptorship program at UTHSCSA, an extensive program that includes the latest advances in implant dentistry and is received a "Fellow" in implantology from International Congress of Oral Implantologists.
During his more than 20 years of experience, Dr. Del Rio has focused in the detail, perfection and predictability of his work.
"Todays dentistry is a combination of art, science and technology.... with a gentle touch."